Blog pieces on life, mindfulness and living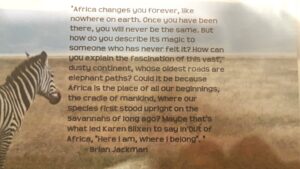 "Anderhalf jaar in Mozambique. Ik zit op de veranda van het huis waarin we hier wonen met uitzicht op de Indische oceaan terwijl de vogels en vlinders voorbij kwetteren. Ik ben niet zo'n ochtend mens, nooit geweest ook maar de ochtenden zijn wel het mooiste hier.
Get to know us, send us a message!